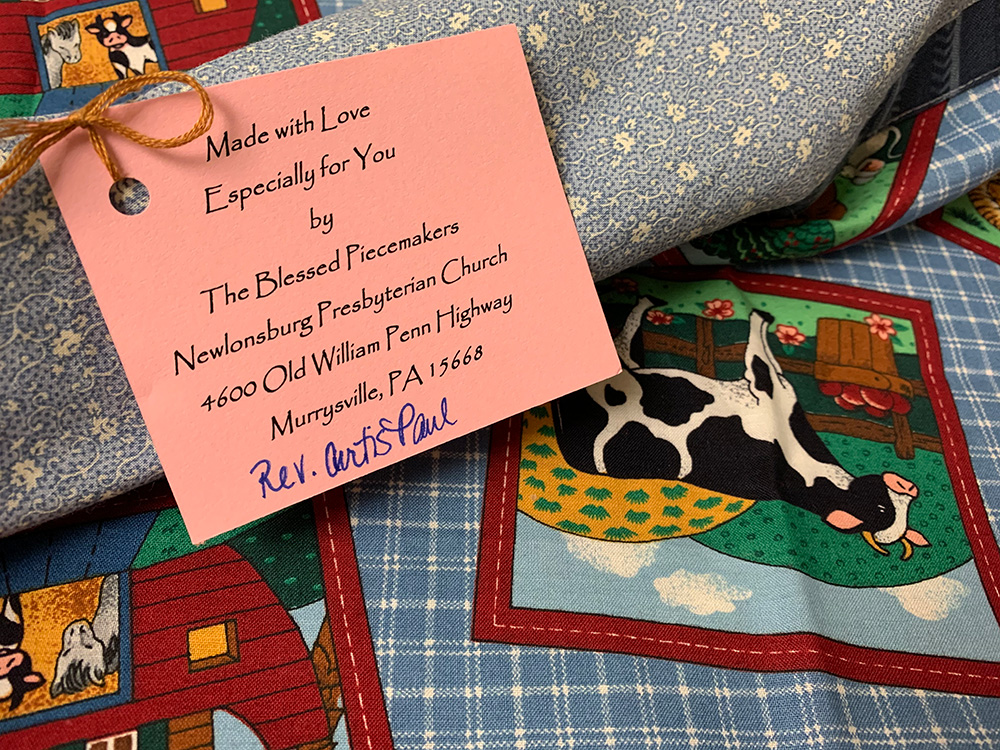 Thank You Blessed Piecemakers!
We would like to thank and commend the Blessed Piecemaker congregants and friends for their beautiful and inspiring pillow cases that they have provided to the Court Appointed Special Advocates of Westmoreland County for distribution to our beloved CASA case foster children.
The handiwork is so child friendly and conveys a special kind of affection and regard for these abused and severely neglected children. Most of these foster children are victims of trauma-and too often complex trauma-which affects their peace of mind. Having a cuddly and unique pillow to lay their head upon undoubtedly allows them to rest more quieted. These pillow cases could not be more appropriate for our case children who too often have brought very few of their possessions from their birth homes. Sadly, they often receive far too few new comfort items that will bring brightness or a peaceful image into their little bedroom.
Thank you Blessed Piecemakers for allowing our Child Advocates to be the "bearers" of these special hand crafted works of art to their case children. This year, the gifts timing was just about perfect as we were able to bring them along with donated toys so that the children would have a wonderful Christmas gift. Having the hand crafted pillowcase was just the perfect second gift for so many of them. What was extra nice is that the CASA Advocates were able to select just the "right" pillow case that suited to the child's personality, wishes, or favorite things.
To Reverend Curtis Lane Paul and The Blessed Piecemakers: "Bless your church, your generosity of your spirit and your caring for the abused and neglected children of our county-foster children and also orphans who will not be reunited with their birth families and who are patiently waiting to be adopted. Comfort can be hard to come by for some of the children, and you have all stepped up to give your heart and spirit to them through your handiwork. Keep them coming, although I am sure you have no shortage of children in need to provide them for! We deeply appreciate what you have already given us..and ask for blessings upon all of you!" – Karen L. Burns, Executive Director