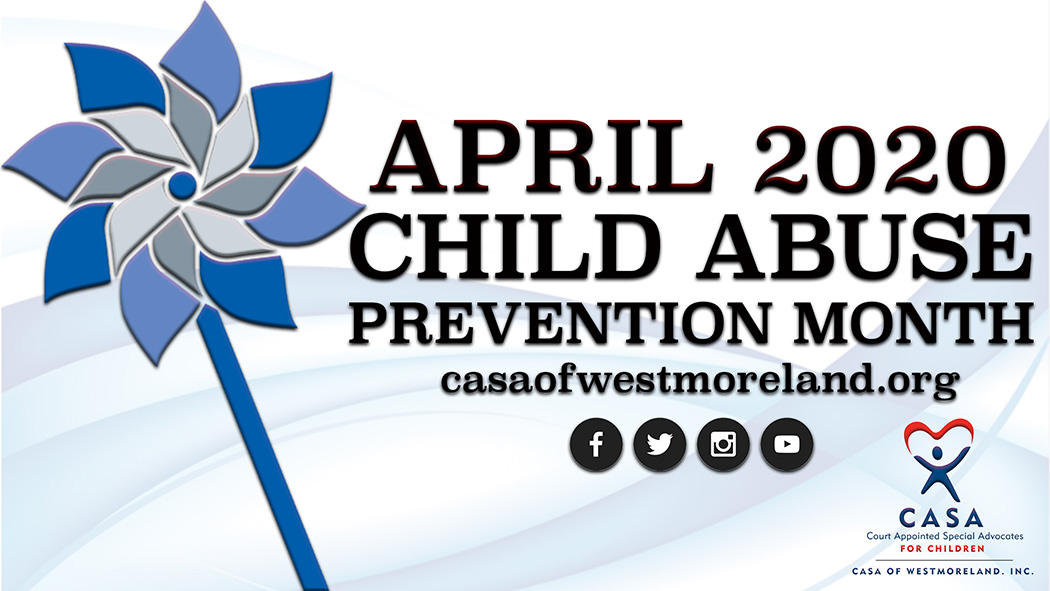 Pinwheels For Prevention!
April is child abuse prevention month.  In the United States of America there are approximately 3 million reports of child abuse and neglect each year involving 6 million children. 686,000 children were determined to be victims of abuse and neglect in 2012 and of those 1,640 resulted in death. That is greater than 4 child abuse related deaths per day.
Help CASA of Westmoreland, Inc Change A Child's Story.
Why Pinwheels for Prevention?
In 2008, Prevent Child Abuse America introduced the pinwheel as the new national symbol for child abuse prevention through Pinwheels for Prevention®. What our research showed, and what our experiences since then have borne out, is that people respond to the pinwheel. By its very nature, the pinwheel connotes whimsy and childlike notions. In essence, it has come to serve as the physical embodiment, or reminder, of the great childhoods we want for all children. -preventchildabuse.org
Throughout the month of April, CASA of Westmoreland, Inc will be hosting several virtual activities to help raise awareness for Child Abuse. Keep an eye on our Facebook and Facebook Event page for more details.
Here are some of the fun things we are doing so far:
Virtual Pinwheel Garden- Coming Soon!
CASA Livestream -TBA