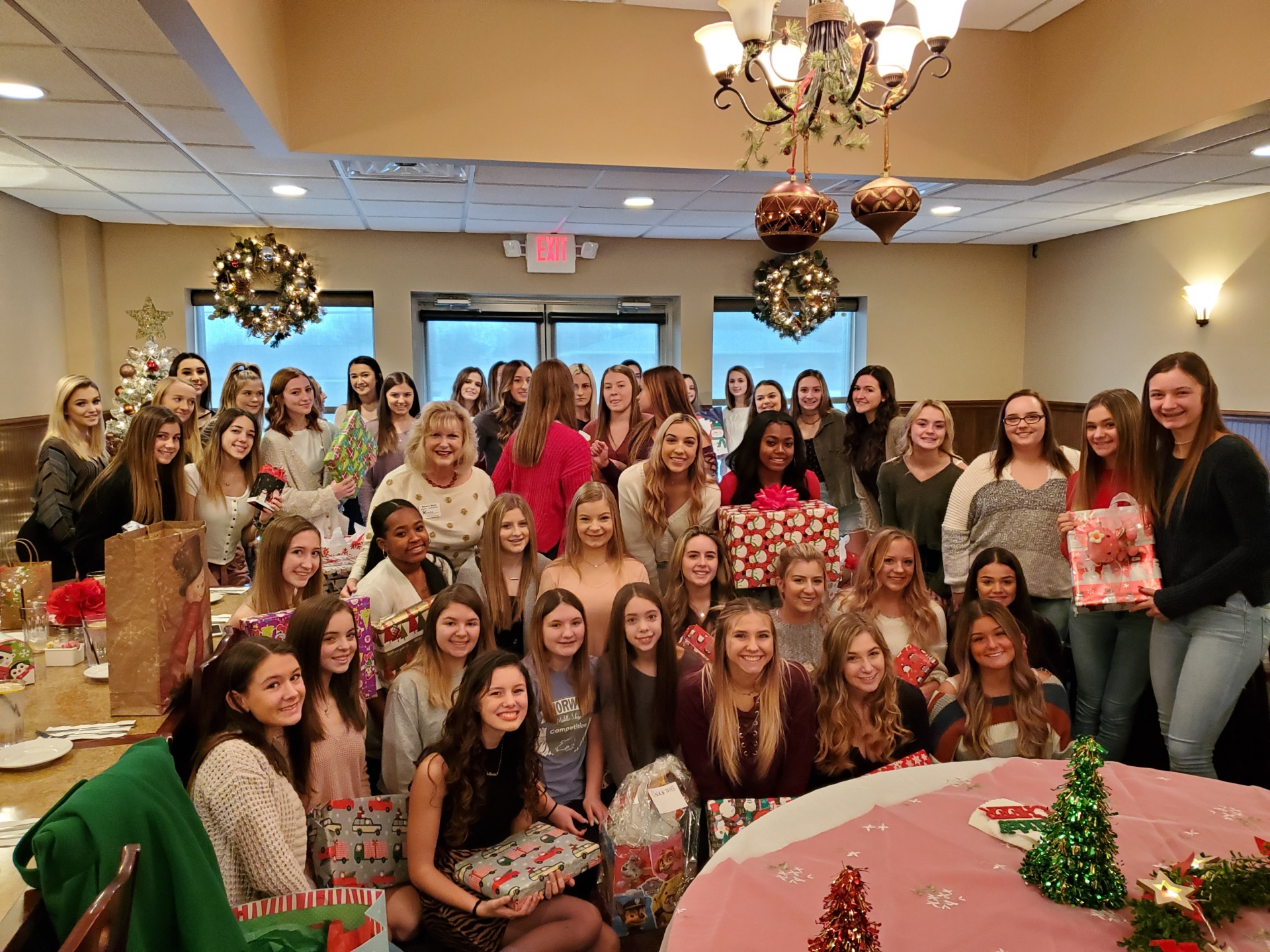 A "Thank You" Cheer Of Generosity!
Thank you to the Norwin Cheerleaders for their generosity in the careful, loving shopping and wrapping of Holiday gifts for #104 of CASA'S case children! Thanks to the extra generosity of the young ladies, there were many instances in which more than one present was given to a child.
The thought, care and concern that each cheerleader put into their gifts is to be commended because they brought so much joy into the life of a severely neglected and abused foster child. All of the gifts were cherished by all the recipient children, their foster parents, their CASA Child Advocates, and our CASA employee team. Everyone was overwhelmed by the spirit and immensity of community service the Norwin Cheerleaders provided to CASA's case children.
This was the 11th year that the Norwin Cheerleaders have provided this Holiday spectacular "hug" to the foster children in our community. Thank you to each and every one of them, as well as, their advisors for their encouragement and coordination of this special effort.
"As a new Executive Director, I was moved to happy tears, to realize the enormity of your gift to these wonderful but deprived children we all serve together. Thank you with all my heart." -Karen L. Burns
To learn how you can get involved with CASA, check out our website: https://casaofwestmoreland.org/volunteer/